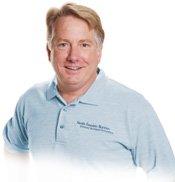 While I don't know the exact legal status of Health Freedom Nutrition LLC, I do know that the main company website www.hfn-usa.com has been unresponsive for a couple of weeks. I also know that the manufacturing facility I helped design and build is now closed.
My colleagues and I built a unique company providing over 130 advanced dietary supplements. We experienced 7 years of rapid growth followed by a 5 year struggle fighting a poor economy, unscrupulous competition, and an unequally enforced regulatory system. As Founder, CEO, and Managing Member, I was asked to resign my position to facilitate a merger supported by a majority of the owners. My 10% interest did not allow me to argue much, and on May 5th, 2013, my interest was retired and the company was under new management.
Those who find this website probably know something about me, and the way the company was run. We had fresh quality products and great service. We purchased only the best materials and handled them with the utmost of care. We provided the best support to the products, the customers, and the employees. We respected our guarantee . .. if you asked for a refund, you got it.
Looking back, I did not consider this all that special. It was just what we did and what I would expect from a company providing life changing supplements to those savvy enough to look for them. After consulting in the industry since my departure, I realize we were unique . . . we were special.
The new management continued to support the brand throughout 2013. The staff left in place have told me they continued to follow the high quality manufacturing standards until the last HFN product was produced at the end of 2013.
While I continue to develop a new product line, I had an opportunity to purchase the remaining unsold HFN inventory. In addition to being packed under nitrogen to support long-term stability, these items were manufactured by people I love and respect, with materials I trust, in a facility I know.
Please take a look at the product section of this website for these last minute deals. Also visit us at www.NutriCrafters.com to find out more about what's coming next!
To your health,
Dale Fowkes
PS: Smart Publications was a strong partner of Health Freedom Nutrition. Their website is still going strong and can be found at www.smart-publications.com